Stand Up Guy
I just watched the Bob Saget comedy special
That's What I'm Talking About
. It's a good title, since he makes up so much of what he says as he goes along, and so much of it is generic.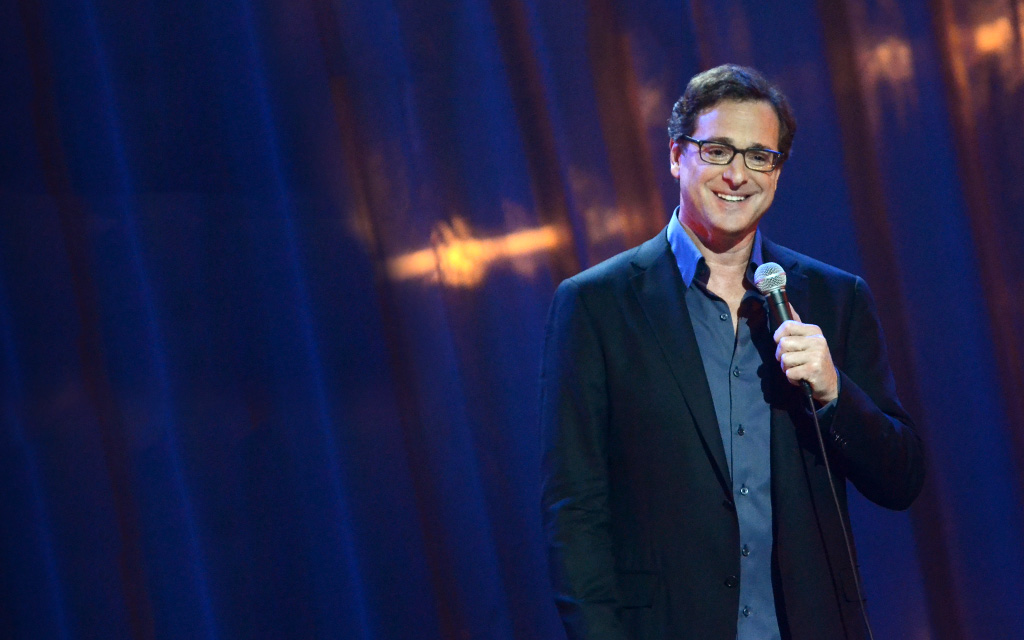 I like Bob Saget, but don't consider him much of a stand-up. He's fast on his feet, and has an amazingly smooth delivery, but doesn't have much content. He's also filthy, which may be a fun contrast to his clean character from
Full House
, but doesn't particularly make me laugh.
Much of the hour has him messing with the audience, mixing in his rap with a few pre-set jokes. He also has a bit about his dad telling him a dirty jokes, and a story about the
guy with Tourette Syndrome
who uses his name as a swear word, but none of the material really goes anywhere. For his big finish he picks up a guitar and plays a bunch of dirty, not particularly funny songs.
The weird thing is the hour goes down easily. Saget is a very charming guy and his transitions make the whole thing seem like one long, pre-planned monologue. But I can't say I laughed much.