B To The C
So Bill Cosby is
planning to do another sitcom
: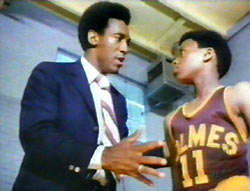 I want to be able to deliver a wonderful show to [a] network because there is a viewership out there that wants to see comedy, and warmth, and love, and surprise, and cleverness, without going into the party attitude. They would like to see a married couple that acts like they love each other, warts and all, children who respect the parenting, and the comedy of people who make mistakes. Warmth and forgiveness. So I hope to get that opportunity, and I will deliver the best of Cosby, and that will be a series, I assume, that we could get enough people week after week after week to tune in to, to come along with us.
(Not a good sign when someone refers to himself in the third person.)
Of course, in the 80s, the sitcom was moribund and needed him. He saved the form, as well as NBC. However, at present the sitcom (if not NBC) is doing just fine, with hits such as
The Big Bang Theory
and
Modern Family
. Indeed, the latter is doing a lot of what Cosby says he plans to do--has he been watching?
Cosby must really want to do this, since he obviously doesn't need the money. If it gets on the air, this'll be his fourth sitcom. The first was
The Bill Cosby Show
. The second was
The Cosby Show
. The third was
Cosby
.
So I'm guessing this one will be known as
Cos
. Or maybe just
C
.