Trip To Mars
I saw the
Veronica Mars
movie over the weekend. It was interesting in that I never watched a second of the show. I'd heard good things about it, but never got around to it. I knew Kristen Bell played the title role, a sort of modern Nancy Drew. That's it.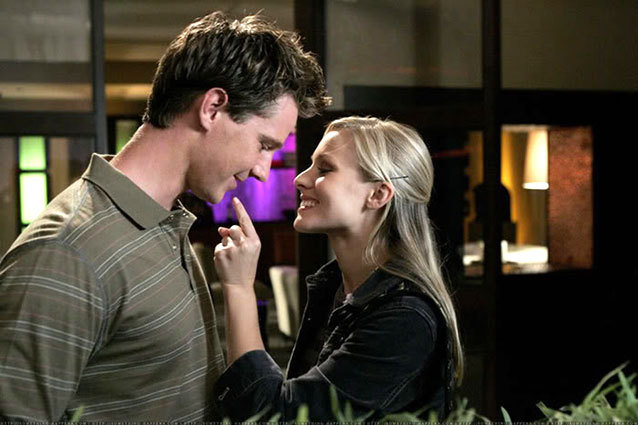 The film is notable in that it was financed by $5.7 million raised through Kickstarter. So far, the film has gotten decent reviews and looks like it has a shot at making a profit. (The plot leaves room for as many sequels as they can get away with.) The audience I saw it with were clearly fans, who greeted favorite characters with applause and laughs.
It's interesting to go in to see such a movie without the slightest knowledge of the backstory (the basics of which are explained in a prologue). It was a bit like seeing
Serenity
before I saw any
Firefly
. The movie was reasonably enjoyable, though sometimes I felt it was a joke I wasn't in on. The movie's story, by the way, is different from the TV version in that it's set a decade later--they're not trying to hide the fact the actors got older. (I don't remember how far in the future
Serenity
was from
Firefly
, but it was mostly the same crew still on the same ship).
I'd heard my favorite sitcom,
Party Down
, was created by the
Veronica Mars
people. After watching the movie I'm not surprised, since it featured no less than seven people in the cast who were on that show. For the record: Regulars--Ryan Hansen, Ken Marino and Martin Starr; recurring character--Kristen Bell (of course); one-shot appearances--Kyle Bornheimer, Enrico Colantoni and Eden Sher.