One Score And Zero Years Ago
I recall 1994 as a pretty good year for movies. Let's see what Jesse Walker says.
Here's his
top ten for that year
:
1. Pulp Fiction
2. Crumb
3. Hoop Dreams
4. Before The Rain
5. The Secret Or Roan Inish
6. Red
7. Chungking Express
8. Ed Wood
9. Complaints Of A Dutiful Daughter
10. Pipsqueak Profiles
A good list, and I'm glad to see
Pulp Fiction
at the top. It was such a hip hit out of nowhere that it's become fashionable among the hippest to put it down--I'd call it my favorite film of the decade.
Crumb
should be on the list, though I've always found
Hoop Dreams
vastly overrated.
Before The Rain
I haven't seen but I've been planning to for twenty years. I'm a bigger fan of John Sayles than Jesse is, but I think he likes
Roan Inish
more than I do--I like it, but not enough for my top ten.
Red
should definitely be here, and maybe
White
too.
Chungking Express
may be my #2 for the year.
Ed Wood
I certainly like--just watched it last week--but there are still certain weaknesses that might keep it out of my top ten. The last two films I haven't seen.
Honorable mentions:
11. Burnt By The Sun
12. The Last Seduction
13. The Kingdom
14. Heavenly Creatures
15. The Madness Of George III
16. White
17. Faust
18. Barcelona
19. Fresh
20. True Lies
Somehow I missed 11. The rest I like, to varying degrees. At least a few of them would make my top ten. (It's hard for me to be impartial on
Barcelona
since it stars a close friend.)
The Kingdom
I know as a film from a few years later, but Jesse is referring to a TV series it was taken from.
Here are a few other films that might have made my top ten:
Bottle Rocket
(I'm not sure if Wes Anderson has ever topped it)
Dumb And Dumber
(it was the year of Jim Carrey, but this was the one that worked--in no small part thanks to the Farrelly brothers)
The Legend Of Drunken Master
(Jackie Chan proved he still had it)
Speed
(Like
True Lies
, a fine action film with one weak act)
To Die For
Here are other 1994 films I liked:
The Adventures of Priscilla, Queen of the Desert
, Backbeat, Bullets Over Broadway
(one of Woody's best plots--if only he were still writing dialogue rather than scenarios for actors to fill in),
Cabin Boy, Chickenhawk, Clerks, Eat Drink Man Woman The Endless Summer II, Fist Of Legend, Forrest Gump
(sorry it was such a big hit, but it's still an amusing and innovative film that runs out of steam about two-thirds of the way through),
Four Weddings And A Funeral, A Great Day In Harlem, The Hudsucker Proxy
(seriously flawed but the stuff that works is great),
Il Postino
(wonderful tribute to a Stalin-lover),
Maya Lin: A Strong Clear Vision, Muriel's Wedding
(almost turned me into an ABBA fan),
Once
Were Warriors, Spanking The Monkey, Vanya On 42nd Street
(it shouldn't work but it does),
Other film of note: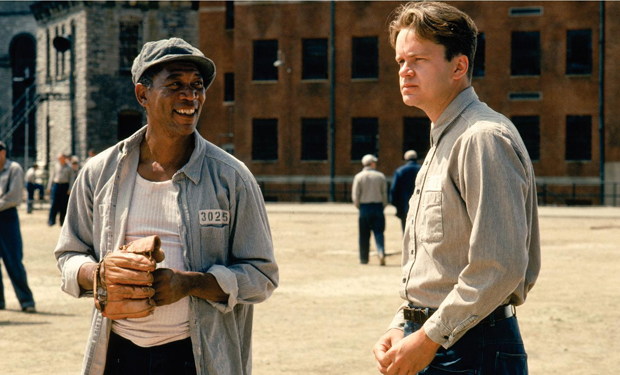 47 Ronin, 8 Seconds, Above The Rime, Ace Ventura: Pet Detective, The Air Up There, Airheads, Angels In The Outfield,

Angie,

Bad Girls,

Being Human, Beverly Hills Cop III, Blank

Check, Blankman,

Blind Justice,

Blown Away,

The Browning Version,

Ca

r 54, Where Are You?,

The Chase, City Slickers II: The Legend Of Curly's Gold, Class Of Nuke 'Em High 3: The Good, The Bad And The Subhumanoid

,

Clean Slate,

Clear and Present Danger,

The Client,

Clifford,

Cobb, Color Of Night, Cops & Robbersons,

Corrina, Corrina,

Country Life,

The Cowboy Way, The Cremaster Cycle, Crooklyn,

The Crow, D2: The Mighty Ducks,

Death and the Maiden,

Disclosure, Don Juan DeMarco,

Double Dragon, D

ream Lover,

Drop Zone,

L'Enfer,

Ernest Goes To School,

Exit to Eden, The Favor, Fear Of A Black Hat, Fe

deral Hill,

The Flintstones,

Mary

Shelley's Frankenstein,

Freefall, From Beijing With Love, The Getaway, Getting Even With Dad,

Go

Fish, God Of Gamblers Returns, Godzilla Vs. SpaceGodzilla, Gree

dy, Guarding Tess,

House Party 3, How The West Was Fun, I

Love Trouble, I'll Do Anything, I.Q,

Immortal Beloved,

In the Army Now, In The Heat Of The Sun, The Inkwell, Intersection, Interview With The Vampire: The Vampire Chronicles,

I

t Could Happen to You, It's Pat, Jason's Lyric, Rudyard Kipling's The Jungle Book, Junior, Just Friends, Killing Zoe,

Ladybird, Ladybird, The Land

Before Time II: The Great Valley Adventure, National Lampoon's Last Resort, The Last
Supper, Leningrad Cowboys Meet Moses, Leon: The Professional, Leprechaun 2, The Lion King (biggest
worldwide hit of the year),
Little Big League, Little Buddha, Little Giants, The Little Rascals,

Love Affair, A Low Down Dirty Shame,

Major League II, A

Man of No Importance,

The Mask,

Maverick,

Men of War,

Milk Money, A Million To Juan,

Mirac

le on 34th Street, Mixed Nuts, Mrs. Parker And The Vicious Circle,

My Father the Hero, My Girl 2,

Nadja,
Naked Gun 33⅓: The Final Insult
,
Natural Born Killers
,

Nell,

T
he Next Karate Kid
,

No Escape, N

obody's Fool, North, Octobre,

Oleanna,
On Deadly Ground
,
Once Upon a Time in China V
,

Only You,

The Paper,
Police Academy: Mission to Moscow
,

Prêt-à-Porter,

Priest, Princ

ess Caraboo,

Quiz Show,
Radioland Murders
,

Rampo,

Rapa-Nui,
Reality Bites
,
The Ref
,

La Reine Margot,

Renaissance Man,

Richie Rich,
The River Wild
,

The Road to Wellville,
S.F.W.
, The Santa
Clause
,

The Scout,
Serial Mom
,

The Shadow,
Shallow Grave
,
The Shawshank Redemption
(how this film is now considered one of the greatest of all time is beyond me),
A Simple Twist Of F
ate
,

Sioux City,

Sirens,
Sleep with Me, Somebody
to Love,
The Specialist
,

Speechless, Star Trek
Generations
,

Stargate,

Street Fighter,

Sugar Hill,

S
wimming with Sharks
,

Terminal Velocity,
Texas Chainsaw Massacre: The Next Generation, That's
Entertainment! III
,
Timecop
, Tom & Viv,
Trapped in Paradise
, T

he Violin Player, Wagons East
!
,

The War,

When a Man Loves a Woman,
Wild Reeds
,

With Honors,

Wolf,

Wyatt Earp