Who's Counting?
There's a lot of talk about the
recount
that Jill Stein has started. Mostly the talk is it's a waste of time. (Some have said it's a strategic recount designed to prevent enough electors from being certified so there'll be no majority leader when it's time to vote. This makes no sense to me. If it were that easy to stop the electors, why wouldn't the loser try this every election?)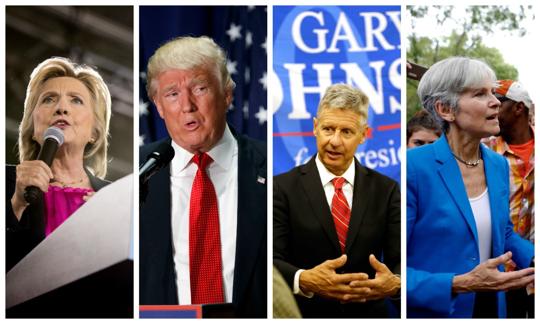 But here's the part that's really weird--they're still doing the original count. How can you have a recount till that's over? Every day since the election I've been watching the numbers as Hillary Clinton keeps increasing her lead in the popular vote. As I write this, she's got about 65.3 million votes while Trump has around 62.7 million.*
So she beat him by more than 2.5 million. Impressive, though, if you like, you can claim that's all California, where, bucking the national trend, they went nuts for Hillary, voting for her 2 to 1 over Trump, with a greater than 4 million vote lead. (Many of whom, Trump supporters would claim, are illegal votes--if they have any evidence about that they really should turn it over.) At present, she's got about 48% of the vote and he's got about 46%**. Johnson got a bit over 3% and Stein finished fourth at around 1%. So they'd have to do some wild recounting for the good doctor to even show.
How much longer will this original count go on? If they've still got a few more days to go, Clinton could even surpass Obama's 2012 total of 65.9 million votes. Trump has long ago passed Mitt Romney's total of 60.9 million votes. (That didn't stop people from saying on election night that Trump didn't get as many votes as Romney--they really should have waited.)
Since we can have a count and a recount at the same time, let me suggest we start a second recount. (Sort of like a second mortgage.) Who knows what we'll find? And it'll only cost a few million. Anyone willing to donate?
*Another number that might be of interest--Clinton spent $150 million more than Trump. I guess that's good news for the people who are tired of big money in politics.
**The average of the final polls showed her a bit more than 3% ahead, so they weren't that far off.