Wonder Woman, Hear Them Roar
Patty Jenkins, director of the blockbuster
Wonder Woman
, just
tweeted
about a note her producer sent her on how kindergarteners are reacting to the movie.
They start out pretty cute: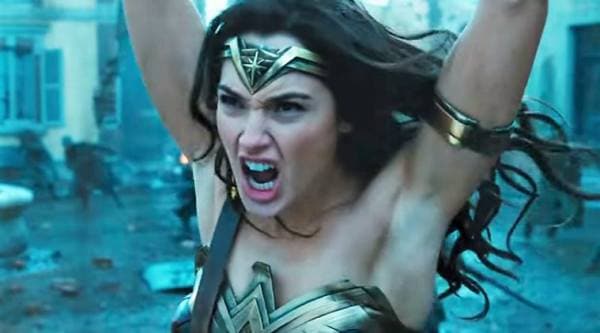 --On Monday, a boy who was obsessed with Iron Man, told me he had asked his parents for a new Wonder Woman lunchbox
--A little girl said 'When I grow up I want to speak hundreds of languages like Diana'
--This girl had her parents revamp her Beauty and the Beast birthday party in THREE DAYS because she simply had to have a Wonder Woman party.
Eventually, however, we get to this item:
--A boy threw his candy wrapping in the floor and a 5-year-old girl screamed 'DON'T POLLUTE YOU IDIOT, THAT IS WHY THERE ARE NO MEN IN TEMYSCIRA'
I wouldn't have put that one on the list. Did someone think it's charming? Isn't it kind of ugly and depressing?