Just In Time
Just as the regular TV season was ending--the network TV season, that is (not that anyone cares any more)--new episodes of two fine comedies dropped on Netflix:
Arrested Development
and
Unbreakable Kimmy Schmidt
.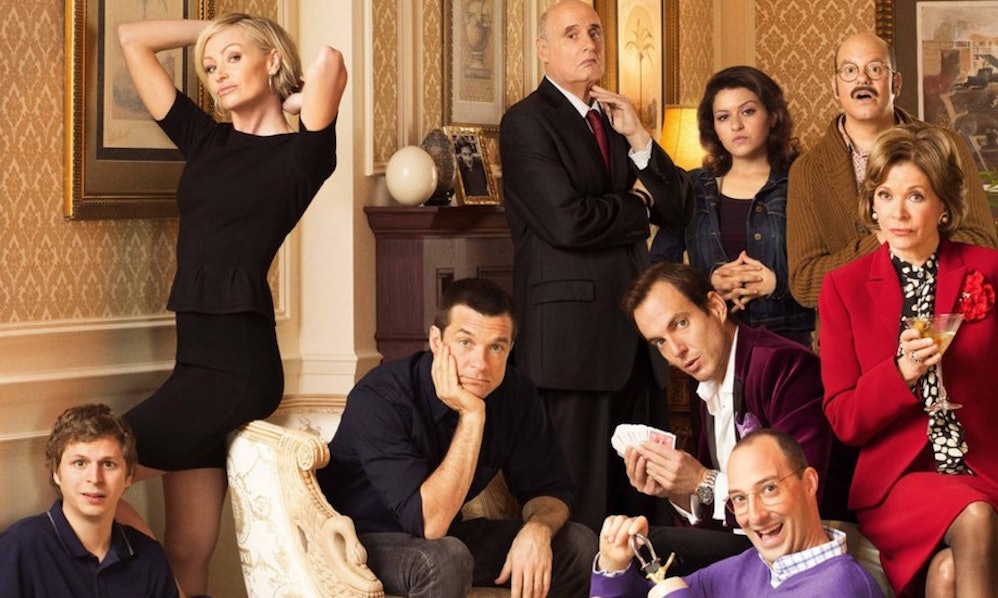 Arrested Development
was a fine show about the troubled Bluth family that ran for three seasons on Fox from 2004 to 2006, winning Emmys but no viewers. It was revived by Netflix in 2013 with a fourth season that many didn't go for, but I liked a lot. The show had always been complex, but many thought it had crossed over into confusing. Each episode concentrated on one of the characters, often showing the same events from a different point of view. I thought it was like a huge puzzle, but I guess a lot of people don't like solving puzzles in sitcoms. (Some believe the original show didn't get viewers because it was too hard to follow.) I note the 15 overlong episodes of season 4 have been recut into 22 normal-sized--and presumably clearer--portions. I don't have the strength to watch and compare.
I did watch the first episode of season 5, and it's good to have the Bluth's back. The plot was mostly a chance to catch us up with the characters (including the dad, played by the controversial Jeffrey Tambor) as they're coming off the problems they faced last season and rushing headlong into new ones. I don't know where they're going, but I'm willing to follow.
Kimmy Schmidt
has released the first half of its fourth and final season. I see the show as the last (long) gasp of
30 Rock
. It's got the same people in charge--Tina Fey and Robert Carlock--and the same style. It's even got the same sort of music and some of the same actors (particularly Jane Krakowski as a regular).
By style I mean almost every line (or two at most) is a joke of some sort--not even necessarily based on the situation, just someone saying something funny. The reality level is pretty low, but it doesn't matter if the jokes work. And while the supporting actors are fine, it's the high-spirited Ellie Kemper in the title role who's the heart of the show. The first episode of season five (which starts with an old-style sitcom musical opening) continues where the show left off, with Kimmy working in a tech company filled with nerds. But, as always, the specific setting is less important than how the characters react to what happens. I'm already feeling sad the show won't be with us much longer.