Just saw the HBO doc
Six By Sondheim
. It's a fascinating look at our foremost Broadway composer, going over his entire life and career while concentrating on six numbers. Sondheim is at an age where the accolades are coming fast while the chances for new productions are fading. Indeed, his last original musical on Broadway was
Passion
, in 1994. Since then, the Great White Way has seen 20 Sondheim revivals or retrospectives, so they still love him, but please, nothing new.
The ninety-minute show, directed by longtime collaborator James Lapine, scampers all over the place, so non-fans might be a bit confused at times, though those who know his story will find most of the material familiar. Still, if features new interpretations of some songs, and rare archival footage, so Sondheim followers (I'm guessing the majority of viewers) will have a lot to like.
The songs have been chosen not just to illustrate his style, but to illuminate his life. Sondheim generally doesn't write about himself, but he's written enough material that it's probably not hard to find different numbers to point up almost any passage one goes through.
For instance, the first song to get special treatment (and great TV footage of Larry Kert's performance back then) is "Something's Coming" from
West Side Story
. The song helps establish Tony as the central character, but could also apply to anyone at the start of anything big (even though Sondheim is always at great pains to write for character and situation).
The other five tunes: "Opening Doors" from his cult flop
Merrily We Roll Along
, Sondheim's one truly personal number about a young songwriter knocking on doors in the 1950s; "Being Alive," the central character's summation at the end of
Company
; "Send In the Clowns," Sondheim's big (maybe only) hit, from
A Little Night Music
; "I'm Still Here," from
Follies,
about an old performer who's stuck around; and "Sunday," the finale to
Sunday In The Park With George
, all about the meaning of art.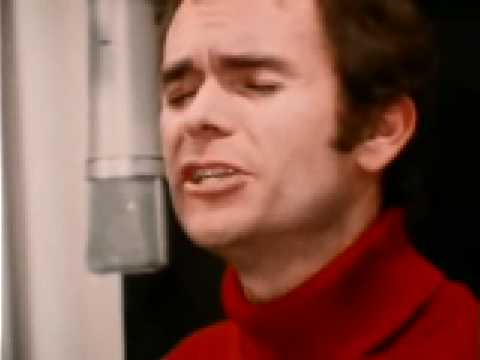 Sondheim offers insight as to how and why he wrote each number, and the show offers insight into his life. If I have any complaint, it's with the song selection. I can understand why Lapine and producer Frank Rich might have chosen them, but they're generally not my favorites. I think
Company
is Sondheim's best score, but find "Being Alive" the most generic and tiresome number in it. "Send In The Clowns" isn't a bad song, but it's a minor accomplishment I could happily never hear again (and like Sondheim, though perhaps for different reasons, I'm shocked it became a hit). "Sunday," which may be meaningful to its composer, is not a highlight from that show.
"I'm Still Here" has become tired through overuse too, I suppose, but the version on this special--sung by Jarvis Cocker of Pulp, directed by Todd Haynes--was bizarre enough to breathe new life into it. Best of all was "Opening Doors," performed by, among others, America Ferrera, Darren Criss and Stephen Sondheim himself. The number, though written in the 80s to conjure up an earlier era, reminds you of how fresh and exciting Sondheim can be (and also how he's not conventionally "hummable").
Not straight biography, not straight performance,
Six By Sondheim
ends up being a tribute as imaginative as its subject deserves.