A Shonda For Shonda
Shonda Rhimes is a highly successful TV producer of shows (
Grey's Anatomy
,
Scandal
) I don't watch. She was recently the subject of an
article
in
The New York Times
by TV critic Alessandra Stanley that started:
When Shonda Rhimes writes her autobiography, it should be called "How to Get Away With Being an Angry Black Woman."
It goes without saying the piece was positive...or meant to be, anyway. This being the
Times
, in fact, it was filled with boilerplate liberal groveling:
[Rhimes has] introduced a set of heroines who flout ingrained television conventions and preconceived notions about the depiction of diversity.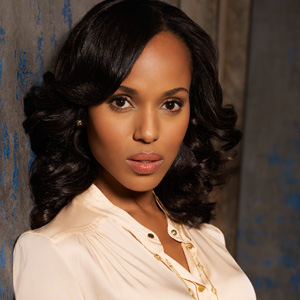 [....] Ms. Rhimes has embraced the trite but persistent caricature of the Angry Black Woman, recast it in her own image and made it enviable. She has almost single-handedly trampled a taboo even Michelle Obama couldn't break.
Stanley even goes out of her way to attack a conservative to prove she's down with the Sisters. But that phrase, "Angry Black Woman." Ugh!
Predictably, there's been a backlash. Several articles have attacked the piece and the
Times
even published a letter calling for Stanley's dismissal. In addition, many Hollywood figures have
come to Rhimes' defense
. Recently,
Times
editor Margaret Sullivan responded
:
There are some big questions here – about diversity, about editing procedures and about how The
Times
deals with stories about women and race. They are worth exploring in depth.
[....] The readers and commentators are correct to protest this story. Intended to be in praise of Ms. Rhimes, it delivered that message in a condescending way that was – at best – astonishingly tone-deaf and out of touch.
I don't know if the issues this piece raises are worth exploring in depth. I quite agree the phrase was tone deaf, but it was just a trick (the first line is a takeoff of Rhimes' new show
How To Get Away With Murder
) that failed. Stanley was using it to catch your attention, to take a cliché and turn it inside out. But she couldn't expect to get that far--the phrase itself is out of place, and therefore playing on it doesn't make much of a point. Mindlessly calling a person, or a group, angry when that's not their essence--even if the reason the article exists is to show there's so much more--is no way to make a point, and certainly no way to endear yourself to your readers.