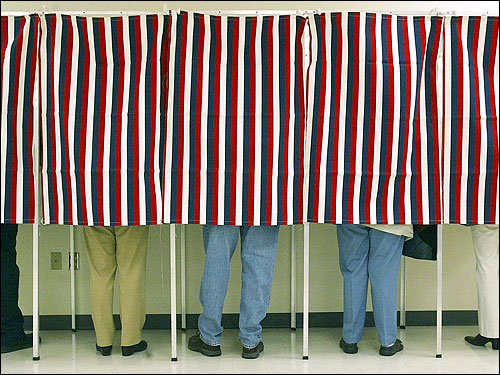 Thank goodness it's March 3,
Election Day
out her in Los Angeles. For the past few weeks my mailbox has been stuffed with mailers from all sorts of politicians I have no intention of voting for. (And if I was thinking of voting for them, getting their mailings made me less likely).
Even worse, for the past week or so I've been getting around five calls a day from various campaigns. I can almost always tell immediately it's political because they're cold calling countless people and there's a slight pause before they respond--usually long enough for me to hang up.
Does this sort of stuff actually help? It only annoys me. In fact, I'm so annoyed I almost don't want to vote and encourage it.