Lowering The Boom
It's a bit odd that
Boom Town
has so little reputation. Considering it was the biggest hit of 1940, starring four major stars--Clark Gable, Spencer Tracy, Claudette Colbert (imported from Paramount) and Hedy Lamarr--you'd think more people would remember it fondly.
I'd had many chances to see it but never caught more than a bit here and there. Last week I finally watched it all the way through. And the question I now have is how was this such a big hit in the first place? Sure, it has the stars, and the MGM production value, but there's not much here. Compare it to the second biggest MGM hit in 1940--
The Philadelphia Story
--meant for Gable and Tracy but ending up with Cary Grant and Jimmy Stewart, a film still as fresh and delightful as it was 75 years ago.
Boom Town
is about two rugged wildcatters, Clark and Spencer, who spend half the film as friends and half as foes, and who strike it rich--together or individually--three separate times, only to lose it all three times. And whenever the one who's up offers something to the one who's down, the offer is refused. Kind of monotonous. There's also an antitrust trial at the end that's about as exciting as a real antitrust trial.
Then there's the women, though the real love affair here is between the two men (who even get to meet cute while walking opposite ways on a plank path surrounded by mud). Claudette Colbert is the main female, though she's pretty much Gable's from the start. She comes to town to see Tracy, but before she can, Gable sweeps her off her feet. They're married that night (because of the Code, I'm guessing--today, they'd just sleep together without the nuptials).
Gable and Colbert had shown great chemistry in their previous film
It Happened One Night
--as great as chemistry gets in the movies, actually--but the spark is missing, thanks to a so-so script by John Lee Mahin and pedestrian direction by Jack Conway. In fact, this time around, it can be hard to figure what he sees in her, considering how impulsive she is. Not only does she turn her back on Tracy and marry Gable almost immediately, but she's ready to dump her husband at the first hint of trouble, and then runs back to him when he's ruined. (She's odd that way--seems to like him better when he has no money. Only in Hollywood). Tracy, meanwhile, may moon after Colbert a bit but doesn't even get a girl in the movie.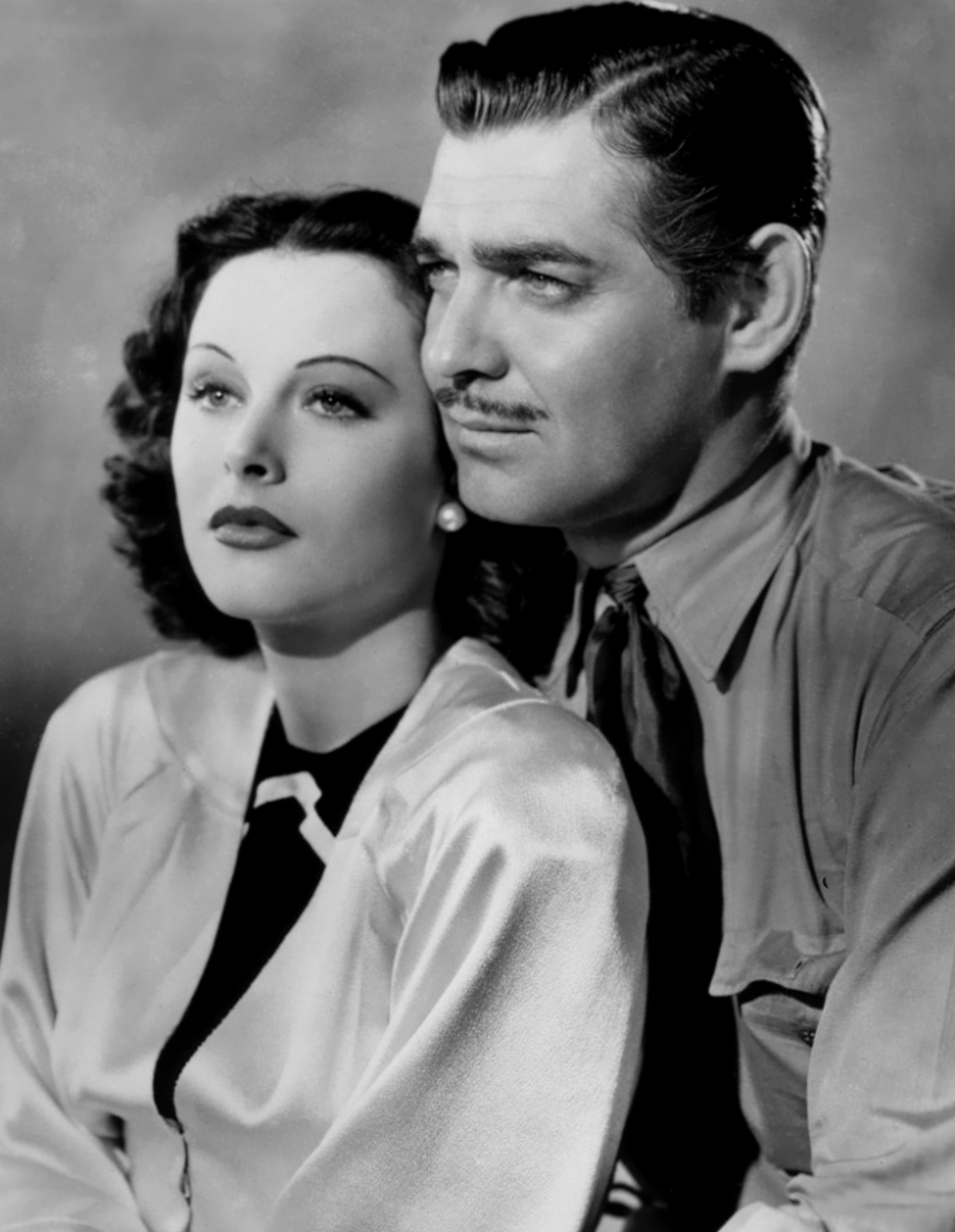 Hedy Lamarr seems almost an afterthought. She doesn't appear until the film is half over. She's introduced to be a threat to Colbert. It's hard to buy, but by this point, we don't even care.
The film was one of those big MGM productions, like the two previous Gable and Tracy films,
San Francisco
and
Test Pilot
(which I wouldn't call classics, but I think have bigger reputations). This was the last film they made together, since Tracy was a big enough now to stop playing second banana, and Gable would soon leave for the war anyway.
The film also features Frank Morgan in the Frank Morgan role (who at least brings a little life to the film, even if he's essentially a stooge) and Lionel Atwill in the Lionel Atwill role. There's also some very minor comic relief from Chill Wills.