Watergate, Vietnam And All That
So now Jesse Walker's top ten film list is back to 1975. A lot of people think the 1970s were good years for film, especially in America. Does Jesse?
I should add that the big Oscar winner that year was
One Flew Over The Cuckoo's Nest
, taking all top five Academy Awards. I have never met anyone who didn't think this film is great. I don't like it.
Anyway, here's the list:
1. Nashville
2. Welfare
3. One Flew Over the Cuckoo's Nest
4. Monty Python and the Holy Grail
5. Love and Death
6. Dog Day Afternoon
7. Night Moves
8. Picnic at Hanging Rock
9. Eadweard Muybridge, Zoopraxographer
10. Jaws
Quite a group. I've already told you about #3, but some real classics here. Never seen #2 and #9, though I've wanted to.
Altman was making one amazing film after another around this time. Nashville is often considered his masterpiece. The only thing that stops me from saying that is I don't like all that country music (even if it's not meant to be great country music).
Holy Grail is probably Monty Python's best film, which is saying a lot. Love And Death may be Woody Allen's best film--certainly better than anything he did after Annie Hall.
I have some misgivings about Dog Day Afternoon and Night Moves. The former has some great acting but overdoes it a bit, the latter a well done thriller but no classic.
Picnic At Hanging Rock captures a haunting sense of mystery. I was just talking about it yesterday with a friend, since this year's season of The Leftovers was trying something similar.
I agree with Jesse that Jaws is Spielberg's best film. I'm not sure if Spielberg would be happy to hear that, but there it is.
Here are his honorable mentions:

11. Fox and His Friends
12. Grey Gardens
13. Organism
14. The Man Who Would Be King
15. Shivers
16. Posse
17. Monsieur Pointu
18. Three Days of the Condor
19. The Magic Flute
20. Barry Lyndon
Never seen Fox And His Friends. Gee, Fassbinder made a whole bunch of films. In fact, I was expecting to see Mother Kusters Goes To Heaven, which he also made in 1975. Organism is a short I've never seen. Same for Monsieur Pointu.
Grey Gardens
is a classic. (By the way, the new
Bob & David show
has an intriguing parody of
Salesman
.)
The Man Who Would Be King
is one of Huston's best, and maybe should be top ten.
Shivers is pretty minor, though I guess Cronenberg fans go for it. By the 1970s, Kirk Douglas wasn't the star he'd been, and he directed a couple pictures. Posse is alright but it didn't exactly turn his career around.
Three Days Of The Condor is a fine thriller--I'd put it above Night Moves.
I've heard good things about The Magic Flute, but due to an aversion to opera, I've never seen it. Barry Lyndon is a paradox--great to look at, but unwatchable. I can only take it in small doses.
I was also expecting to see Dersu Uzala somewhere in the top twenty (I was just talking about it with another friend, since The Revenant has certain similarities), but it turns out Jesse hasn't seen it. Does he also want to see Seven Beauties, or has he seen it and is giving it the thumbs down? How about The Passenger?
I'm not sure if I can add any films that would have made my top ten that haven't been mentioned, but here are two that would make the top twenty, anyway:
The Rocky Horror Picture Show (before it became what it is, it was a fun, if campy, rock musical)
Smile (when people talk about America directors of the 70s, don't leave out Michael Ritchie)
Other films I like:
A Boy And His Dog, Cooley High, Coonskin, Death Race 2000, Hard Times, Hearts Of The West, Hester Street, Rancho Deluxe, The Return Of The Pink Panther, Royal Flash, Shampoo, The Story Of Adele H., The Sunshine Boys
Other films of note:
T
he Adventure of Sherlock Holmes' Smarter Brother
,
Aloha, Bobby and Rose
,
The Apple Dumpling Gang
,
At Long Last Love
,
Bite the Bullet
,
The Black Bird
,
Brannigan
,
Breakheart
Pass
, Breakout, Bucktown, Capone, Cleopatra Jones and the Casino of Gold, Crazy Mama, The Day of the Locust, The Devil's Rain, Diamonds, The Drowning Pool, The Eiger Sanction, Escape to Witch Mountain, Farewell, My Lovely, The Fortune, French Connection II, Friday Foster, Funny Lady, Galileo, Give 'em Hell, Harry!, The Great Waldo Pepper, The Happy Hooker, The Hiding Place, The Hindenburg, Hustle, Inserts, Jeanne Dielman, Journey into Fear, Keetje Tippel, The Land That Time Forgot, Legend of the Werewolf, Lepke, Let Joy Reign Supreme, Let's Do It Again, Lies My Father Told Me,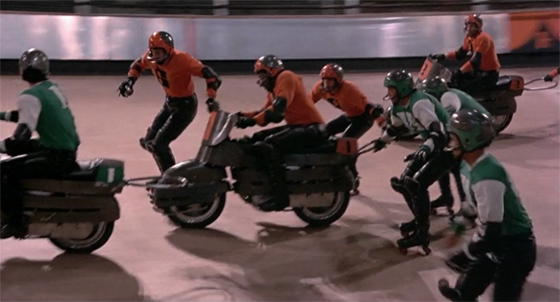 Lisztomania, The Lost Honour of Katharina Blum, Lucky Lady, Mahogany, Man Friday, The Man in the Glass Booth, Mandingo, The Mi

rror

, Mitchell, Mr. Ricco, N

uméro deux

,

Once Is Not Enough

, Operation

Daybreak

,

The Other Side of the Mountain

,

Out of Season

,

Peeper,

The Prisoner of Second Avenue

,

The Promised Land,

Rac

e with the Devil

,

Rafferty and the Gold Dust Twins

,

The Reincarnation of Peter Proud

,

Rollerball

,

The Romantic Englishwoman

,

Rooster Cogburn

,

Rosebud

,

Russian Roulette

, The 120 Days of Sodom,

Le Sauvage

, The S

tepford Wives.

The Strongest Man in the World

,

Supervixens

,

Switchblade Sisters

,

Take a Hard Ride

,

Terror of Mechagodzilla,

Tommy

,

W.W. and the Dixie Dancekings

,

Walking Tall Part 2

,

White Line Fever

,

The Wild Party

,

The Wind and the Lion

,

The Wrong Move

,

The Yakuza