'Nuts
I just read
Only What's Necessary: Charles M. Schulz and the Art of Peanuts
. Well, maybe "read" isn't the right word, since it's a coffee table book with lots of original art. It tells the story of Schulz and, mostly, his famous comic strip. "Only what's necessary" was his philosophy in drawing it.
Peanuts
was an amazing accomplishment. The strip, which he produced from 1950 to 2000 (he died not long after giving it up) was probably the most popular ever, yet was built on little kids dealing with little kid problems--and sometimes musing on deep philosophical matters--and didn't go for big gags, often ending with an indirect and whimsical punchline.
Schulz was born in 1922 and as a child liked to draw. After serving in World War II, he came home and started selling one-panel comics to the
Saturday Evening Post
. He also started a regular one-panel comic he called
Li'l Folks
in his local paper, the
St. Paul Pioneer Press
.
He hoped his work could be syndicated and sent samples of
Li'l Folks
to the United Press Syndicate. They liked it but insisted he do a four-panel strip and change the name to
Peanuts
. Schulz wasn't big on the new title, but he had little choice, and it went on to become the most famous of all in the world of comics.
Charlie Brown was always the lead character, but the other regulars at the start were Patty, Shermy, Violet, Schroeder and Snoopy. Patty, Shermy and Violet would recede into the background as new characters, especially Lucy and Linus, were introduced. Schulz would also change the look of the kids, making their heads less prominent in comparison to their bodies. Also, after a few years, we got to see what Snoopy was thinking.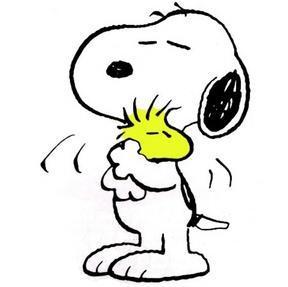 In later years, he'd bring other characters into the strip, such as Peppermint Patty and Woodstock. After Martin Luther King's assassination, he got a letter from a women suggesting he introduce a black character. Schulz worried he didn't understand the black experience, but went on to create Franklin,
Peanuts'
first African-American.
Along the way he also tried a comic featuring adults, but it never caught on. What are the odds of lightning striking twice?
What
Only What's Necessary
shows, maybe even better than the development of the strip, is all the ventures Schulz was involved in with Charlie Brown and the gang. He was very protective of
Peanuts
inasmuch as he did it all himself, but he apparently didn't mind loaning out his characters for other money-making projects (once he approved of their use).
Peanuts
characters could be found pitching snacks, coloring sets, games, dolls and, as the original readers of the strip grew up, cars, insurance and so on. And all along, millions of compilation books were sold. As a kid I had a bunch of them.
Years after his death,
Peanuts
lives on. The TV specials still air. The musical based on the strip,
You're A Good Man, Charlie Brown
, is no doubt being performed somewhere this week. NASA even offers a
Silver Snoopy award
. But when it comes down to it, it's all about the comic strip, and as long as those books are still selling, Schulz will be with us,.