Sunday Mourning
The big new show on HBO is
Westworld
. They spent a lot of time and money on it, and so far it's doing well. But the channel keeps moving ahead, and has unveiled two new half-hours with a lot less fanfare,
Divorce
and
Insecure
.
The title pretty much tells it all in
Divorce
. Created by British writer Sharon Horgan, it's about Frances and Robert (Sarah Jessica Parker and Thomas Haden Church--two leads with enough names for three people), a middle-aged couple with kids, stuck in the doldrums. They attend a party at Diane and Nick's (Molly Shannon and Tracy Letts), a couple not getting along. Diane gets drunk, shoots off a gun and Nick has a heart attack.
This gives Frances and Roberts a chance to take stock, and Frances decides maybe it's time to move on. Robert is shocked. As it is, she's been having an affair with Julian (Jemaine Clement). When Frances starts to take it back, Robert finds out about the affair and decides now he wants a messy divorce.
While there's humor in the show, it's hard to laugh. In fact, it's sort of hard to watch. While professionally done, do they expect us, week after week, to watch the dissolution of an acrimonious marriage?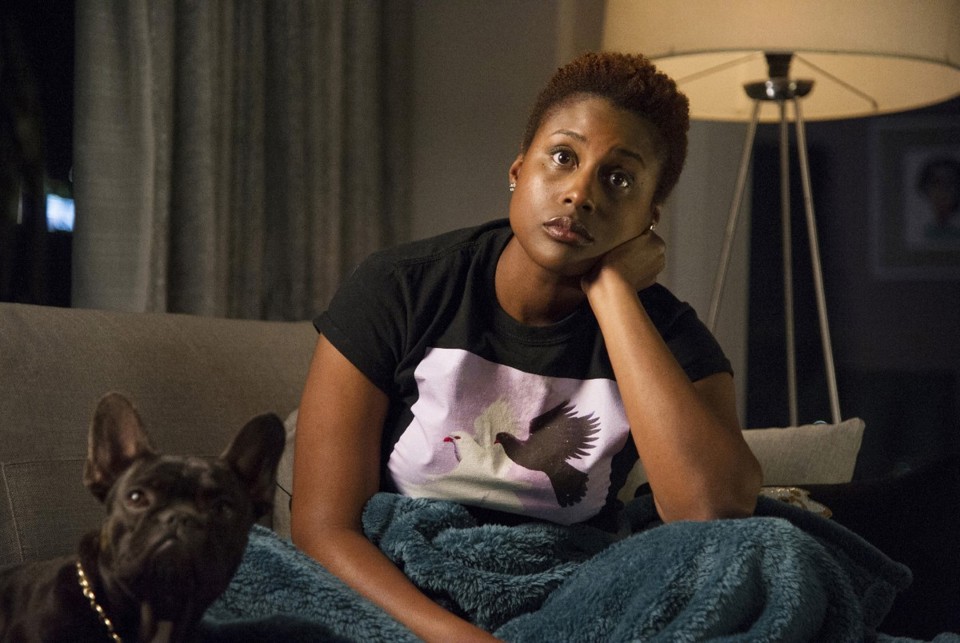 Insecure
is a little bouncier, but, so far, not much. Created by lead Issa Rae (based on her web series) and veteran writer Larry Wilmore, it's about an African-American woman (named Issa) in her late 20s whose life isn't turning out like she hoped.
She's got a job helping underprivileged schoolkids, which sounds like it could be rewarding, but--at least in the show's pilot--doesn't look like it amounts to much. As far as her personal life, she lives with a guy, but he just hangs out on her couch and doesn't seem to be going anywhere. She's thinking of dropping him, in fact.
Then there's best friend Molly (Yvonne Orji), who would seem to be doing better--she's a popular, respected corporate attorney. But Molly can't seem to manage a long-term relationship and wonders why she isn't happier.
The series will apparently explore their lives as young black women in Los Angeles (who live not far from where I do--I recognized a lot of the scenery). The two main actresses do decent work, but I would hope there's going to be some forward movement--just seeing two women complain about men week in, week out, could get pretty tiresome.
So, two new shows after
Westworld
(that would seem to attract a very different audience). I might give them another chance, but isn't Sunday already depressing enough?