Holiday
I just found out the
Bob Holiday
died earlier this year. You've probably never heard of him, but to me, and quite a few Broadway fans, he was Superman. He played the title role in the 1966 musical
It's A Bird...It's A Plane...It's Superman!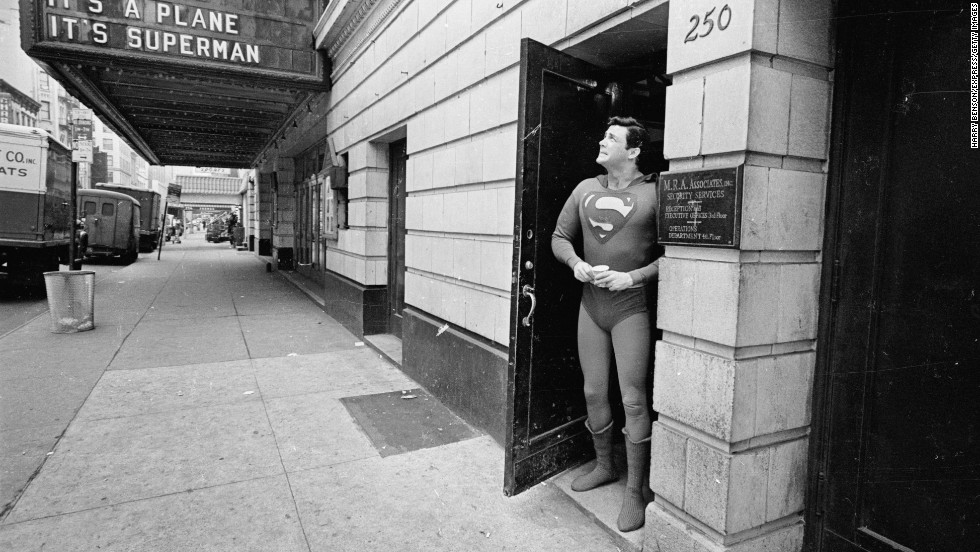 He might be remembered better if the show hadn't flopped. It had a lot of talent behind it--produced and directed by Harold Prince, it featured songs by Charles Strouse and Lee Adams, a book by Robert Benton and David Newman, and starred, among others, Jack Cassidy and Linda Lavin.
Some say it failed because of timing. Prince had been planning the show for years. It was a fun, 1960s pop art version of
Superman
. However, by the time it opened in March 1966, the
Batman
TV show had just debuted, stealing its thunder.
Anyway, we've still got the very lively cast album, with as good a score as Strouse and Adams ever turned out. It shows how evenly distributed the songs are--all six main characters each get their moments to shine. But today, let's listen to material that features Holiday.