Extra Good
Okay, I just re-watched the second season of
The Good Place
. Fans of the NBC sitcom know the second season is very different from the first, but no spoilers here. In fact, the third season starts in a few weeks, and since each season takes about five hours to watch, there's plenty of time to catch up.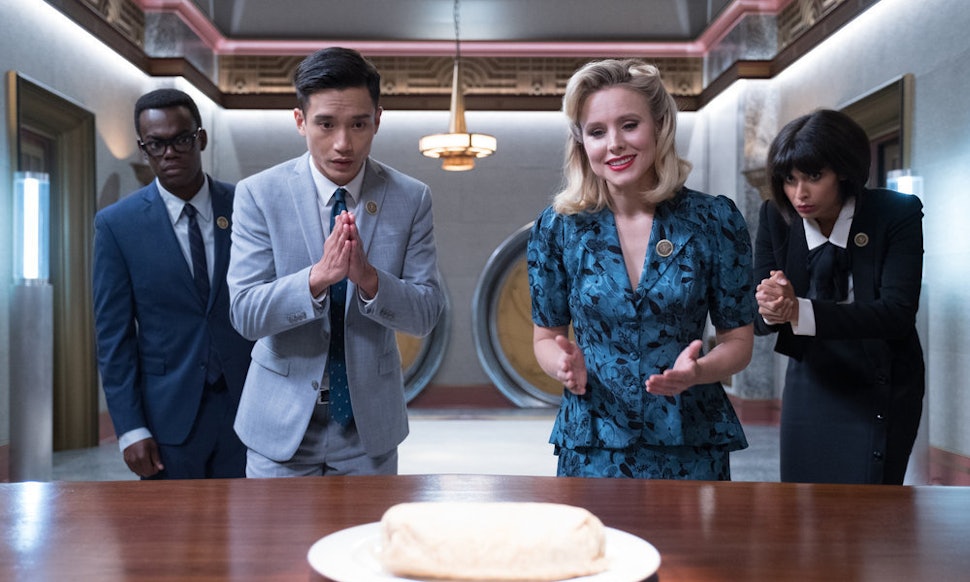 We've got the same characters--Eleanor, Michael and the rest. But this time around the relationships are very different. And I think having 13 episodes a year works well, since it allows them to zip through plot twice as fast as a full-length series.
In fact, the season one finale left us expectations for what would happen in season two, but they burned through that by the end of the third episode. Then, in the tenth episode, they're moving in another direction as well. And in the season finale, they start in yet another direction. You might think it would take all of season three to resolve what they've set up, this, but considering the show's past, it seems unlikely.
The show stayed just as funny, and just as thoughtful--though it does maintain the odd belief that the job of an ethics professor is to teach people to be moral. Kristen Bell and Ted Danson do great work as the leads, but just about as essential are William Jackson Harper as Chidi and D'Arcy Carden as Janet. Plus the two other regulars, Jameela Jamil and especially Manny Jacinto add to the laughs, even if they get less screen time.
So bring on season three. I'm ready.