Far From Depressing
Jesse Walker now
looks at the films of 1935
. The 30s is my favorite decade for Hollywood, and this year, smack dab in the middle, has some great stuff, so let's see what Jesse chose.
His top ten:
1.
The Bride of Frankenstein
2.
Mutiny on the Bounty
3.
Top Hat
4.
Ruggles of Red Gap
5.
The 39 Steps
6.
A Night at the Opera
7.
Toni
8.
Sazen Tange and the Pot Worth a Million Ryo
9.
A Colour Box
10. Captain Blood
Wow, this may be the closest Jesse and I have ever been--his top seven are my top seven. I might change the order a bit, but the titles would be the same. I haven't seen #8 and #9, and I like Captain Blood but not quite enough for the top ten.
Jesse has no honorable mentions--though since he allows shorts I'm not sure why. Disney films alone could fill up the list.
Here are some films that I might have put in what little space is left in the top ten:
Gold Diggers Of 1935 (not the best of the Busby Berkeley musicals, but it includes his masterpiece "Lullaby Of Broadway")
Roberta (Top Hat was Astaire and Rogers at their peak, but this other 1935 musical is the first where Astaire was in charge and really showed the world what they could do)
Triumph Of The Will (Obviously, it promotes an abhorrent ideology, but visually it's stunning)
An Inn In Tokyo (I saw a bunch of 30s Ozu films at a festival and if this is the one I think it is, it would be top ten)
Alice Adams, Annie Oakley, Barbary Coast, Bonnie Scotland, Broadway Melody Of 1936, The Call Of The Wild, Carnival In Flanders, The Devil Is A Woman, The Good Fairy, The Lives Of A Bengal Lancer, Man On The Flying Trapeze, Mississippi, Peter Ibbetson, The Raven, Steamboat Round The Bend, The Whole Town's Talking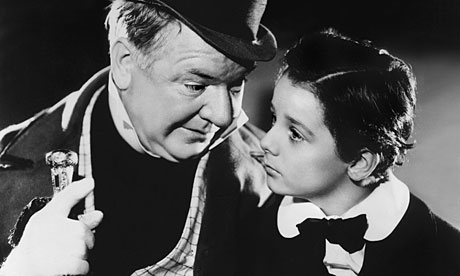 After Office Hours,

Ah, Wilderness!,

A

nna Karenina,

Becky Sharp, Black Fury, The Black Room, Bordertown, Brewster's Millions, The Bride Comes Home, Charlie Chan in Egypt, China Seas, Crime and Punishment, The Crime of Dr. Crespi, The Crusades, Curly Top, Dangerous, David Copperfield,

Escapade,

Every Night at Eight, The Farmer Takes a Wife, Front Page Woman, G Men, The Ghost Goes West, The Gilded Lily, The

Glass Key,

Go Into Your Dance, Goin' to Town, Hands Across the Table, Home on the Range,

Hop-Along Cassidy,

I Live My Life, The Informer,

The Last Days of Pompeii, Life Begins at Forty, The Little Colonel, The Littlest Rebel, Lucrezia Borgia, Mad Love, Magnificent Obsession, The Man Who Broke the Bank at Monte Carlo, A Midsummer Night's Dream, Les Misérables, The Mystery of Edwin Drood, Naughty Marietta, Our Little Girl, Princess Tam Tam, Private Worlds, Public Hero No. 1, The Raven, Reckless, The Scoundrel, She Married Her Boss, Special Agent, Star of Midnight, A Tale of Two Cities, Thanks a Million, The Wedding Night, Werewolf of London, Westward Ho
Now the question becomes will Jesse do the top ten of 1925, which was a barnburner of a year? (And 1915 was pretty significant as well.)