For Lorne
Lorne Michaels
turns 73 today. Is there anyone who's had more effect on comedy in the past half century?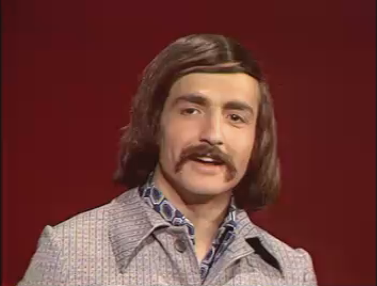 I was aware of Michaels before most Americans, because, growing up in Detroit, I saw him on TV as part of the comedy team Hart and Lorne. They were the younger, hipper version of the Canadian institution Wayne and Shuster.
He came to America and, as a comedy writer, worked on various shows in the late 60s and early 70s, including
Laugh-In
, and picked up an Emmy for a Lily Tomlin special. He'd go on to win quite a few more, due to the show he invented in 1975,
Saturday Night Live
.
He came up with the concept, he cast it, he refined it, he argued with the network about it, he turned it into a hit. Then, after five seasons, he quit. He'd done as much as he could, he probably figured, and wanted to try other things.
And he did other things, but none were as successful as
SNL
. The show continued without him, though it wasn't quite the same (and if it didn't have Eddie Murphy then one wonders if it would have even continued). By the mid-80s it was faltering, and Michaels returned to set it right.
He's been running
SNL
ever since. No show has created so many stars, and I would guess no show has been as responsible for so many funny moments. (And no show has so regularly heard it's not funny like it used to be.)
He's also grown an empire from it, producing movies based on sketches or created by those who worked on the show, as well as producing quite a few TV shows, including
The Kids In The Hall, Late Night With Conan O'Brien's, 30 Rock, Late Night With Jimmy Fallon
and
Portlandia
.
But really, he'll be remembered for
SNL
. And that should be enough for anyone.