HS
Believe it or not,
Harry Shearer
turns 75 today. Maybe you believe it because you don't recognize the name, but you should at least recognize his voice.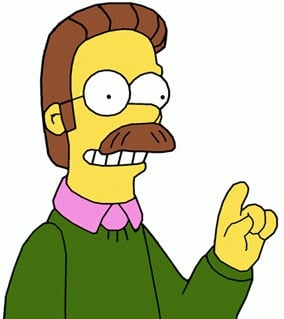 He started as a child actor, appearing in
Abbott And Costello Go To Mars
as well as on Jack Benny's show in the 1950s. Starting in the late 60s he was a member of The Credibility Gap, a comedy group. In the 70s, he started to movies and TV again. For instance, he acted in and co-wrote Albert Brooks' film
Real Life
(1979).
He also was a cast member on
Saturday Night Live
in 1979--the year Belushi and Aykroyd left. Shearer left after a year, but returned for most of another season in 1984, when the show hired experienced comedians like Billy Crystal and Martin Short.
In-between, he'd starred in
Spinal Tap
as one of the main band members along with his pals Michael McKean and Christopher Guest. And in the early 1980s he started his weekly PBS radio show,
Le Show
, which included satire and music, and a lot of political impressions.
Shearer, for all the TV and movie work he's done, is best known for his voice work as on
The Simpsons
. The show cast the voices for the family, but needed an expert to fill in other character, which is where Harry came in. There was no way they could have figured just how many characters they would eventually create, so I'm sure they were glad they had someone around like Shearer to take on yet another character.
Among his voices for the show: Ned Flanders, Principal Skinner, Kent Brockman, Lenny, Otto, Dr. Hibbert, Reverend Lovejoy, Scratchy (of Itchy and Scratchy), Kang (of Kang and Kodos) and Jasper. Then there's Mr. Burns, not to mention Waylon Smithers--they regularly share scenes so Shearer often has to talk to himself.
For most of the show's lengthy run, Shearer's been making six figures per episode. It may sound like a lot, but figure it per character and it's reasonable.