Give It A Spin
Today is
Record Store Day
. As the people behind it explain: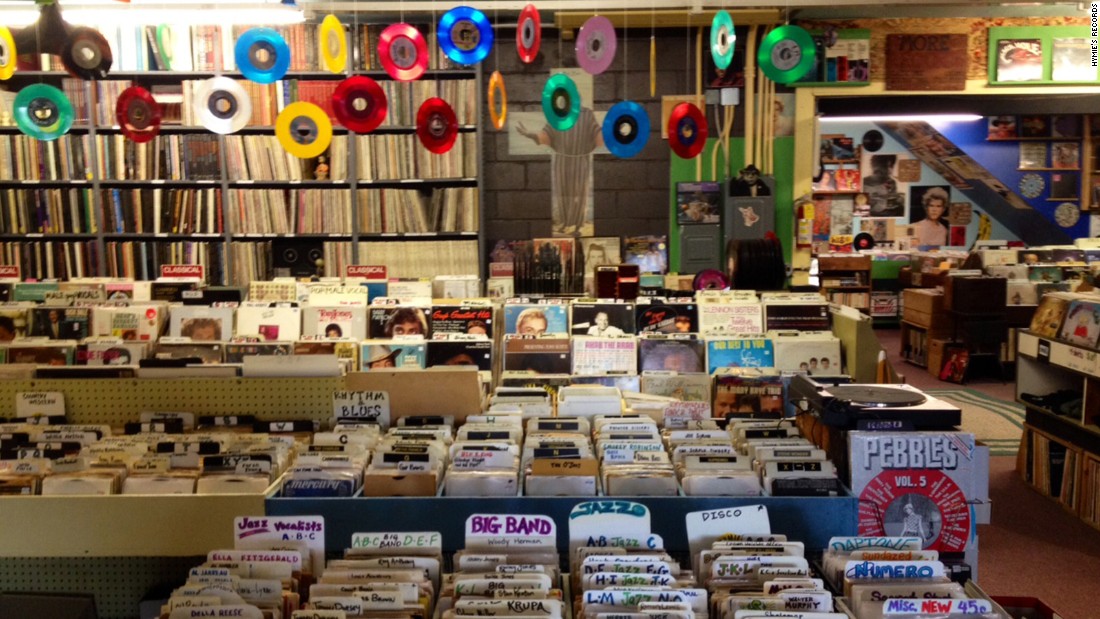 Record Store Day was conceived in 2007 at a gathering of independent record store owners and employees as a way to celebrate and spread the word about the unique culture surrounding nearly 1400 independently owned record stores in the US and thousands of similar stores internationally. The first Record Store Day took place on April 19, 2008.
So this is the tenth anniversary, I guess. I've spent a lot of happy hours in record stores, and I'm happy to celebrate them.
But a lot has changed since the concept of this day was born. Back then, megastores ruled the roost, but the warning signs were already there. Technology allowed people to download music (often without paying) and Amazon was killing brick and mortar.
Maybe a decade ago indie record stores needed a little boost, but now all record stores need help. The big chains that were everywhere are gone. In Los Angles, I used to go to Tower or Virgin, but now there's hardly a single major record store outside Amoeba (which is always rumored to be on the verge of closing).
So let's celebrate the record store today. While we still can.