Judy Judy Judy
I just read Judy Greer's charming
I Don't Know What You Know Me From: Confessions Of A Co-Star
.
It's about her life, from her Detroit (my city) childhood to her success as a character actor whom people recognize, even if they can't quite place her.
I don't have too much to say about the book, so I figured instead I'd list my favorite ten roles that I know her from, in chronological order.
1. Rebecca in
What Planet Are You From?
, a flight attendant who has sex with an alien (including rare nudity from Judy).
2. Alice the waitress in
Adaptation
, where she's a bit flirty until Nicolas Cage comes on too strong.
3. Kitty Walker in
The Village,
the sister of Bryce Dallas Howard who doesn't get the boy she wants.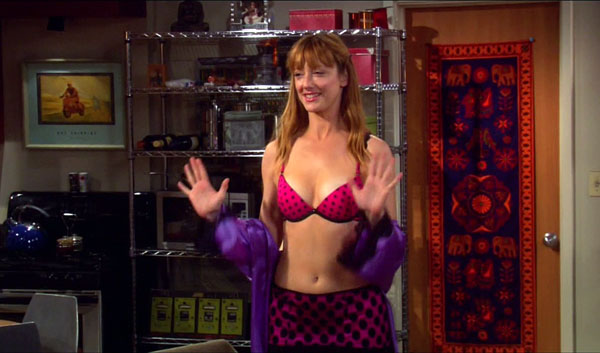 4. Kitty Sanchez in
Arrested Development
, George Bluth's crazy former assistant.
5. Alice in
The TV Set
, the personal manager of TV writer David Duchovny.
6. Trixie in
Californication
, as Hank's prostitute friend.
7. Morgan West in "Hey Kitty," an episode of
House
, as a patient who's convinced a cat has predicted her death.
8. Denise in "Truth Be Told," an episode of
Modern Family
, as an old friend who's got designs on Phil.
9. Dr. Elizabeth Plimpton in "The Plimpton Stimulation," an episode of
The Big Bang Theory
, as a nymphomaniac physicist.
10. Julie in
The Descendants
as the wife of the guy who had an affair with George Clooney's wife.
Here's to many more.