Live With It
Walking Dead
is a true TV phenomenon. In its fifth season, the audience keeps growing, even
beating
Sunday Night Football
in the ratings. I guess I'm an example of that growing audience--I didn't watch it at first but now I've caught up and check out each new episode.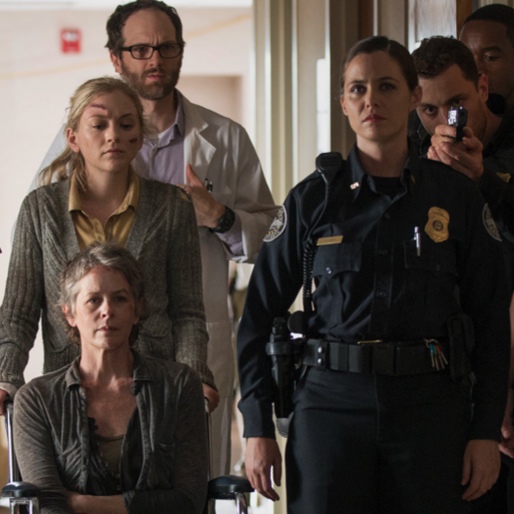 The recent mid-season finale killed off a lead character, a development one producer
described
as "devastating." He meant to the characters on the show, and I guess he ought to know. To me, no big deal.
I see the show as
Lost
--a bunch of people learning to survive in a hostile environment, many dying along the way--without the wit, depth of character or intricate plotting. There's not a single person on the show whose death would bother me. In fact, I wish most would die so we could reshuffle the deck and have more interesting people do more interesting things.
For instance, the way this lead bought it was dumb. The plot arc--not much to begin with--had pretty much resolved, but then because one character acted like a jerk and another responded stupidly, someone had to die. The real reason for the death was it was a mid-season finale and they needed something big, not really anything based in plot or character.
By the way, Christine Woods had a recurring role this season. She was prominently featured, but she didn't make
half the impact she did
as Stephen Merchant's housemate in
Hello Ladies
--not a great show itself, but something that allowed her a little breathing space.