Pete's Brilliant Songs
Pete Townshend and The Who had an amazing creative period from the mid-60s to the mid-70s, releasing one brilliant song or album after another. Since then (for forty years!) they've been repackaging that brilliance one way or another--tours, compilations, live albums, movies, orchestral versions.
Which brings us to
Classic Quadrophenia
, which showed on my local PBS station over the weekend: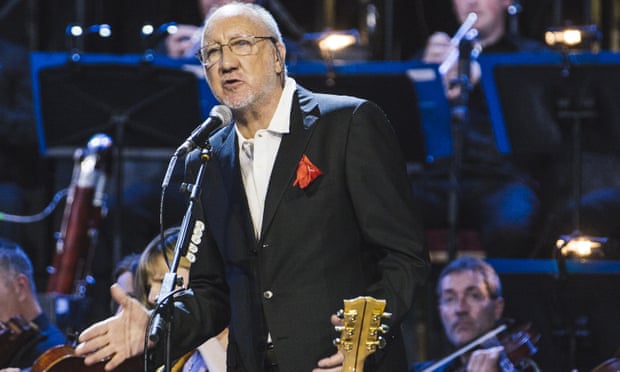 An

orchestral presentation of The Who's 1973 groundbreaking album and seminal rock opera [....] Re

corded with the Royal Philharmonic Orchestra in October 2014 at London's legendary Air Studios, conducted by Robert Ziegler, and featuring popular Decca-signed British tenor Alfie Boe on vocals, with Townshend himself on electric guitar and performing cameo vocal roles along with special guest vocals from Billy Idol and Phil Daniels.
I won't review it. It's okay, I guess, but I much prefer the original album and the surprisingly good film version.
What intrigued me is how this is the classical music of the Baby Boomers. Years ago they went to rock shows where they wore jeans, smoked dope and lost their hearing. Now they wear suits, sip wine and applaud politely when the orchestra finishes a number.
Even better, this is a major fundraising event for PBS. In fact, the breaks where they begged for cash seemed longer than the concert itself. Back in the days when public television was young, the people behind it probably saw rock music as the enemy--commercial crap TV was forcing on youth. I hope those people are still around to see things come full circle.
And I hope the Baby Boomers don't mind when this stuff is replaced by classical hip hop concerts. Or will PBS ever go that far?