Sagging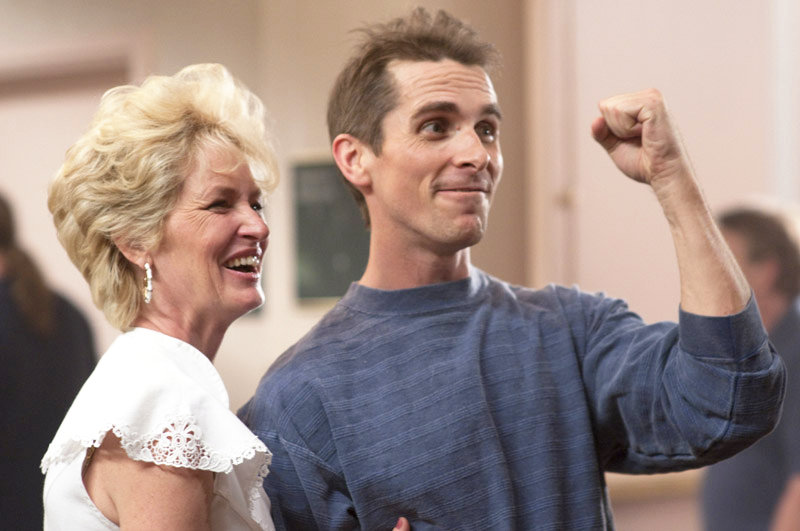 On the heels of the
Directors Guild awards
comes the
Screen Actors Guild awards.
Once again, rather obvious and disappointing. The winners, as most predicted, were Colin Firth in
The King's Speech
, Natalie Portman in
Black Swan
, and Christian Bale and Melissa Leo in
The Fighter
. They now must be considered frontrunners for the Oscars.
If I were in the Academy (and I'm sure they're glad I'm not) the only one of this quartet I'd consider voting for is Firth. For Best Actress I'd choose Nicole Kidman, Jennifer Lawrence and Michelle Williams over Portman (though the only other nominee who has a chance is Annette Bening).
For Best Supporting Actor, I'd pick all four other choices above Bale. For Best Supporting Actress, I'd choose Helena Bonham Carter, Hailee Steinfeld and Jacki Weaver before I'd pick Leo. (The other nominee is Amy Adams, also from
The Fighter
, who has no chance now.)
TV was no better. SAG chose
Boardwalk Empire
and
Modern Family
for best ensembles. The former isn't much of a show, and the latter overpraised. I can see Alec Baldwin for best comic actor, even though there are plenty of other good choices, but Betty White for for comic actress? Hey, I love her too, but come on.