To The Point
Last night I saw a program of Oscar nominated shorts, in both the
live action
and
animated
category. My thoughts:
Animated:
The nominees in this category are pretty good. I would vote for
Negative Spaces
, which is short (5 minutes), to the point and very well done.
The Academy, however, rarely listens to me. I would think the favorite is
Revolting Rhymes
, which is hard to compare with the others, since it's almost half an hour and bites off a lot more. It's a fun retelling of classic fairy tales.
Also great (my #2 choice) is
Garden Party
, about frogs overrunning a home. It's probably the most technically accomplished nominee. I might add that these three shorts all traffic in dark humor and death.
This year's entry from Pixar is
LOU
, which isn't bad, but I don't think has what it takes to win this year. (Though I note it has the highest rating of these five nominees at the IMDb.)
The only short I wouldn't want to see win is
Dear Basketball
. The animation is decent, but created, written and financed by Kobe Bryant, it seems more like a promo for him than anything else. And hasn't Kobe won enough awards?
Live Action:
A weak group. None I would call great. (And since most are political, we're likely to get an annoying speech from the winner.)
My favorite was
DeKalb Elementary
. It's a pretty basic story--really a situation--where a guy comes into a school with a gun. It's based on a real event, apparently. (Three of these shorts are based on real stories, and they all have guns.) It's not particularly complicated, but that's what shorts are for--you make your point, make it memorably, and get out.
DeKalb
wins for me because the two leads did a good job and showed more humanity that any of the other films.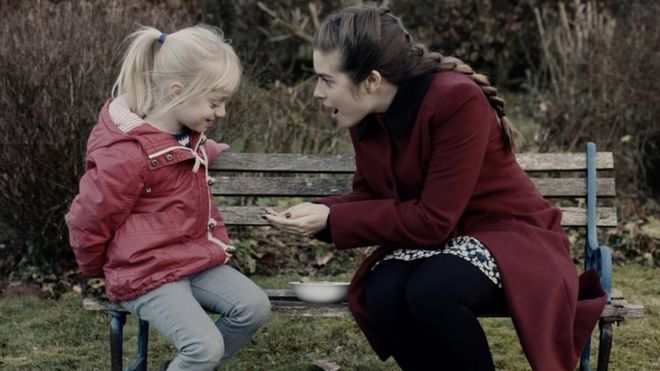 My second favorite was
The Silent Child
, about a deaf girl and a social worker who fights with her parents to get her the right treatment. My biggest complaint is the film ended with stats about deaf children and a plea about what to do, which made it more like a PSA than a short. It's touching enough that I think the Academy might go for it.
Then there's
The Eleven O'Clock
, about a psychiatrist with a particularly troublesome patient. It's the only humorous short. It's also the shortest short (though still 13 minutes), which is a good thing, because there's really only one joke, with variations. I thought the punch line was telegraphed, but the audience was laughing, so I wouldn't rule it out.
My two least favorites (not bad, but not good enough), are
My Nephew Emmett
and
Watu Wote: All Of Us
. The former is the story of Emmett Till, which is an important subject, but that doesn't make the film important. The latter is about the violence in Kenya and Somalia between Muslims and Christians. It's based on an event where Muslims put their lives in danger to protect a Christian from terrorists.
At the end of these films we were shown video of the filmmakers hearing they were nominated for Oscars. It was funny to see the films, often about serious, deadly subjects, and then watch the filmmakers jump up and down in joy: "Hooray! Because we exploited horrific stories we'll get to dress up nice and be on TV in front of millions!"